2019 Adria - sonic
Freedom to express yourself.
Our A Class, Sonic motorhomes, offer the freedom not just to travel but to express yourself. Luxury tourers with high levels of specification, comfort and practicality in Supreme models with a wide choice of layouts. New for season 2019 our 'Open Salon' layouts bring new flexibility and space.
Interior Features
Sonic Supreme. The ultimate tourer in the range, with silver alu-metallic body and the most luxurious interior and highest specifications. Symphony White interior design with a choice of textiles and soft-furnishings.
Light-frame electrically operated front pull-down bed.
Concave design deep overhead cupboards.
Ambient lighting system.
Multi-media wall and touch-screen control with TV holder (22-28").
Contemporary interior design with choice of textiles and soft furnishings.
Large dinette with adjustable table and Isofix.
Comfortable living room with bolster roll, great support and choice of textiles, sewing styles and soft furnishings.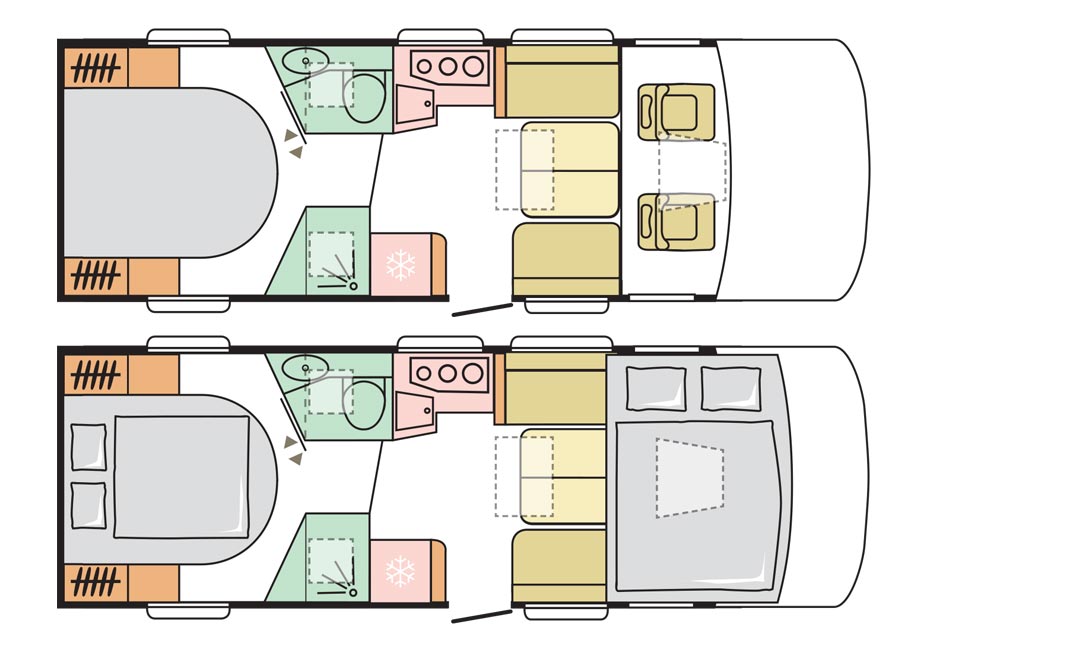 | | |
| --- | --- |
| Price including OTR | £84,755 |
| Base vehicle | FIAT Ducato 2.3l 130bhp Euro 6 35L |
| Berths | 4 |
| Seat belts | 4 |
| MTPLM in kg | 3,500 |
| MIRO in kg | TBA |
| Payload in kg | TBA |
| Max towing weight in kg | 2,000 |
| Total external length in mm | 7,520 |
| Wheelbase in mm | 4,035 |
| Total external width in mm | 2,320 |
| Total external height in mm | 2,960 |
| Total internal height in mm | 2,040 |
Prices include £1,295.00 On The Road charge and VAT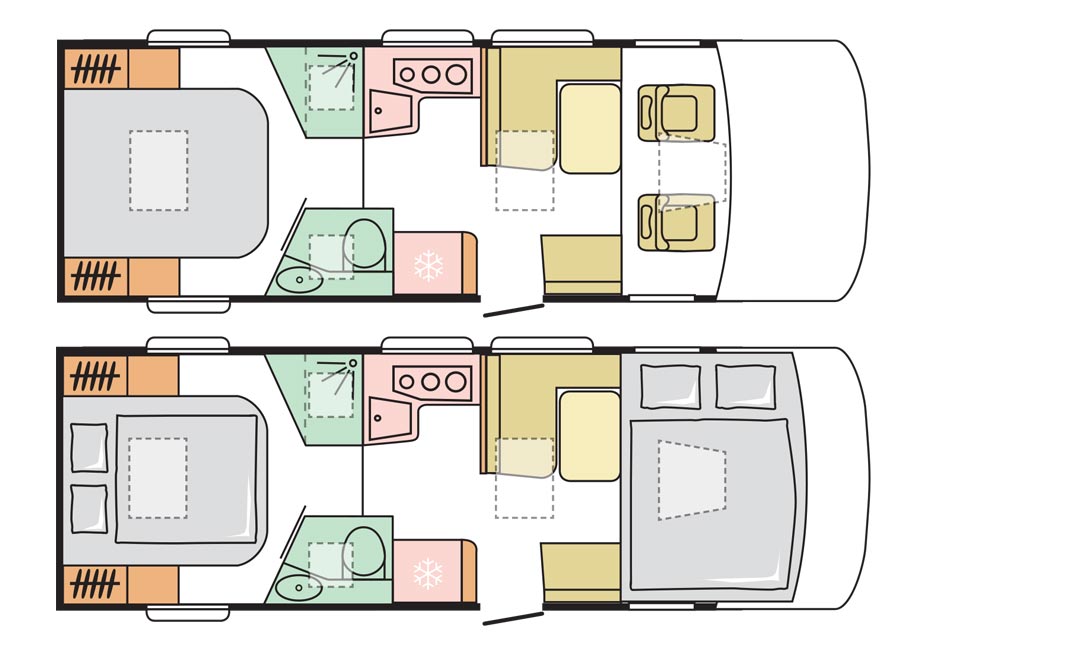 | | |
| --- | --- |
| Price including OTR | £84,225 |
| Base vehicle | FIAT Ducato 2.3l 130bhp Euro 6 35L |
| Berths | 4 |
| Seat belts | 4 |
| MTPLM in kg | 3,500 |
| MIRO in kg | 3,237 |
| Payload in kg | 263 |
| Max towing weight in kg | 2,000 |
| Total external length in mm | 7,520 |
| Wheelbase in mm | 4,035 |
| Total external width in mm | 2,320 |
| Total external height in mm | 2,960 |
| Total internal height in mm | 2,040 |
Prices include £1,295.00 On The Road charge and VAT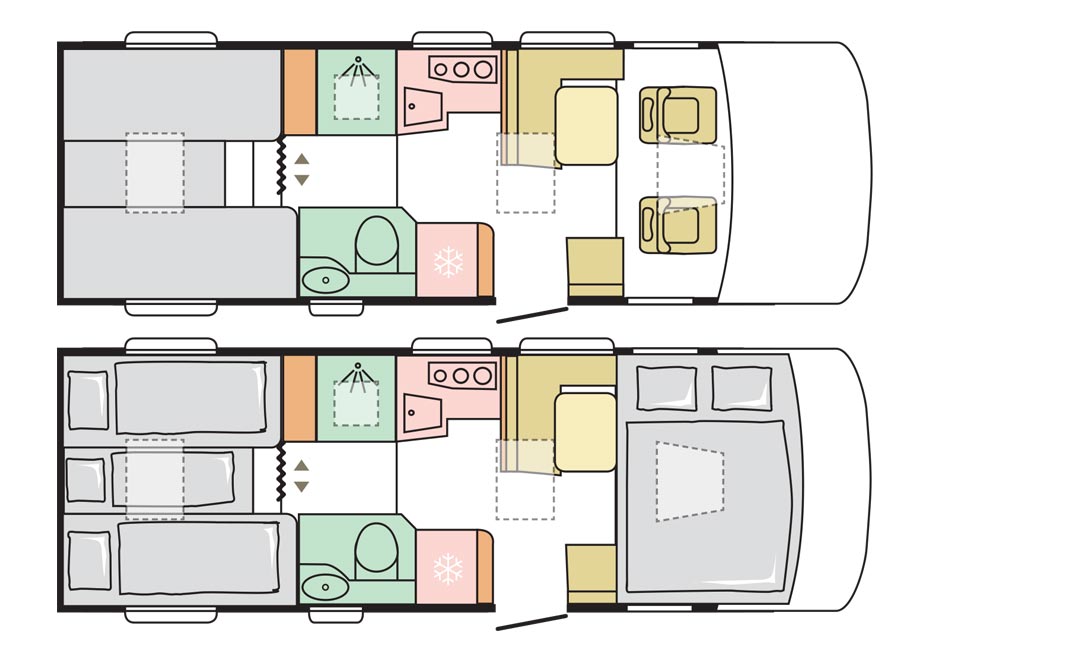 | | |
| --- | --- |
| Price including OTR | £84,225 |
| Base vehicle | FIAT Ducato 2.3l 130bhp Euro 6 35L |
| Berths | 4 |
| Seat belts | 4 |
| MTPLM in kg | 3,500 |
| MIRO in kg | 3,237 |
| Payload in kg | 263 |
| Max towing weight in kg | 2,000 |
| Total external length in mm | 7,520 |
| Wheelbase in mm | 4,035 |
| Total external width in mm | 2,320 |
| Total external height in mm | 2,960 |
| Total internal height in mm | 2,040 |
Prices include £1,295.00 On The Road charge and VAT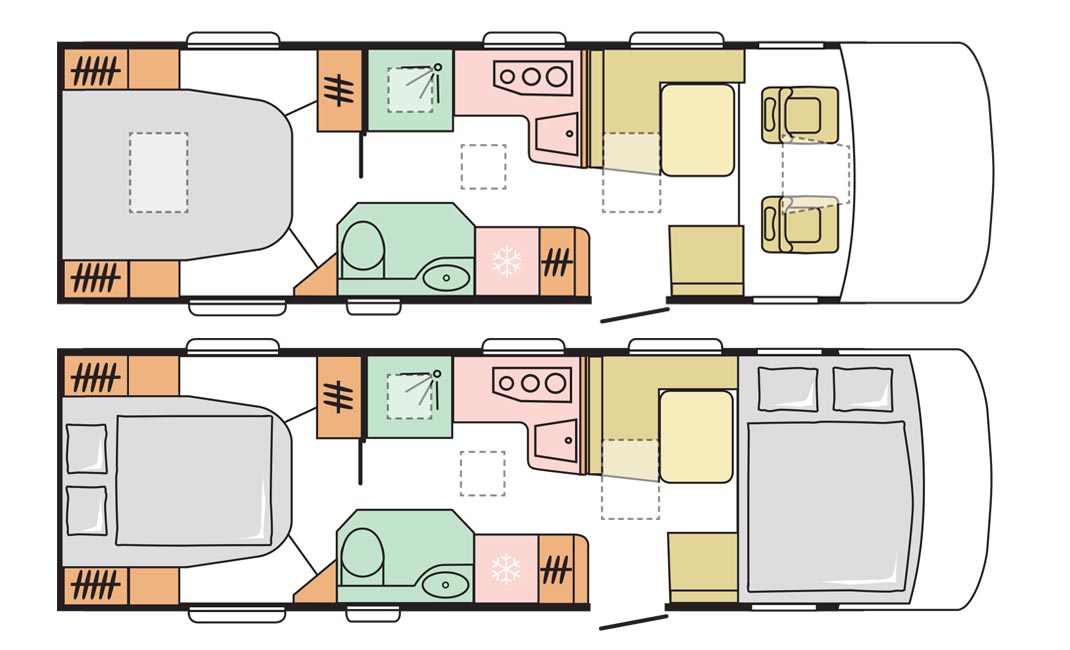 | | |
| --- | --- |
| Price including OTR | £94,225 |
| Base vehicle | FIAT Ducato 2.3l 130bhp Euro 6 44H |
| Berths | 4 |
| Seat belts | 4 |
| MTPLM in kg | 5,000 |
| MIRO in kg | 3,937 |
| Payload in kg | 1,063 |
| Max towing weight in kg | 1,000 |
| Total external length in mm | 8,800 |
| Wheelbase in mm | 4,700 |
| Total external width in mm | 2,320 |
| Total external height in mm | 2,980 |
| Total internal height in mm | 2,040 |
Prices include £1,295.00 On The Road charge and VAT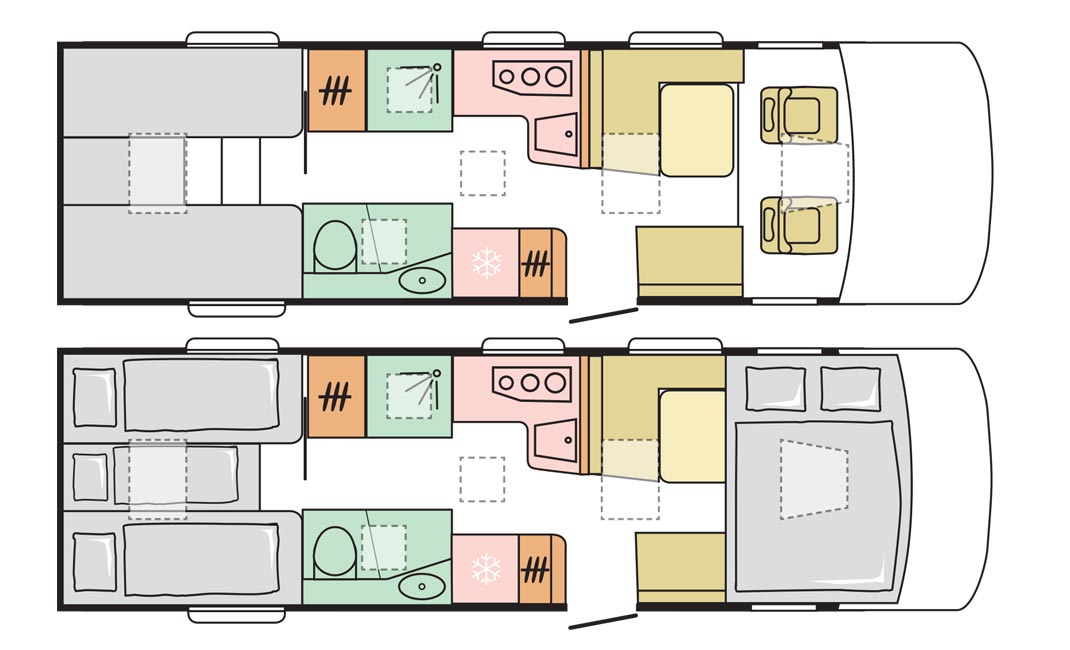 | | |
| --- | --- |
| Price including OTR | £94,225 |
| Base vehicle | FIAT Ducato 2.3l 130bhp Euro 6 44H |
| Berths | 4 |
| Seat belts | 4 |
| MTPLM in kg | 5,000 |
| MIRO in kg | 3,987 |
| Payload in kg | 1,013 |
| Max towing weight in kg | 1,000 |
| Total external length in mm | 8,800 |
| Wheelbase in mm | 4,700 |
| Total external width in mm | 2,320 |
| Total external height in mm | 2,980 |
| Total internal height in mm | 2,040 |
Prices include £1,295.00 On The Road charge and VAT